Jack Halsey, Executive Director
Jack Halsey (jack@oswegowatershed.org) joined Oswego Lake Watershed Council in September 2019 as the new Coordinator. His title now is Executive Director.  Jack grew up in Oregon and began working with watershed councils in 2013 as a Fish Passage Intern with the Johnson Creek Watershed Council. Jack received his Environmental Analysis degree from Pitzer College, with a focus on Environmental Science. He was a seasonal Park Ranger at Tryon Creek State Natural Area for two years, working to improve recreation opportunities, educate visitors, and restore degraded habitat. Jack served as a Confluence AmeriCorps Member from 2018 to 2019 with Johnson Creek Watershed Council as Outreach and Riparian Specialist. In that role, he planned and implemented riparian restoration projects, volunteer events, and environmental education for student groups from under-served communities.
In his role with Oswego Lake Watershed Council, Jack most enjoys managing restoration projects and ensuring access to natural resources for all who live, work, and recreate in the watershed  In his free time, Jack enjoys hiking, going to concerts, and making ceramic art.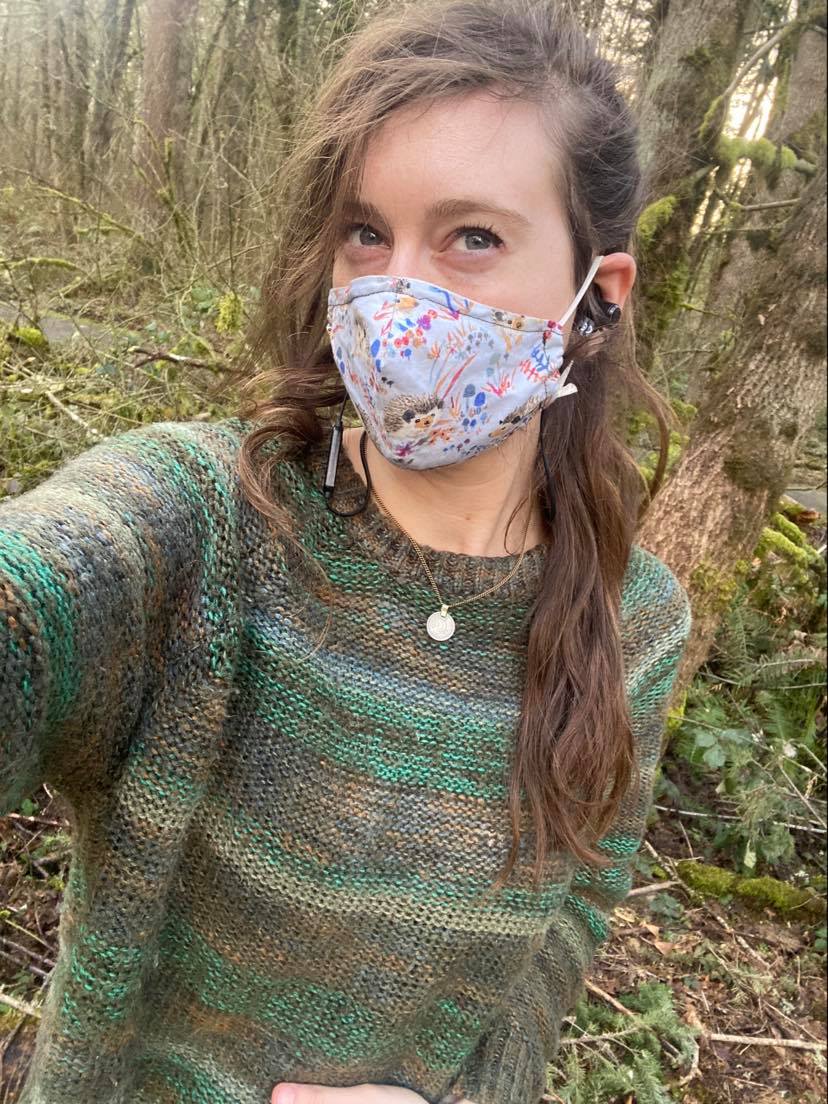 Allie Molen, Outreach Specialist
Allie Molen (allie@oswegowatershed.org) was raised in the California Central Valley and has been gradually making her way north ever since. She received her Bachelor's degree in Environmental Studies with a focus on Conservation Biology from University of California Santa Cruz. She also has a degree in Literature, Creative Writing and has since loved the intersection between environmental stewardship and creative expression.
Allie worked on the development and programming team at Write Around Portland, a literary non-profit that facilitates creative writing workshops for underserved communities.
Alongside supporting education and outreach campaigns for Oswego Lake Watershed Council, Allie also works for the Portland Water Bureau as an Environmental educator, where she tells stories about nature and ecology to students at the Bull Run Watershed, to help them understand the impact of conservation.
When Allie is not geeking out over watershed science, she's trail running in the Columbia Gorge on the hunt for banana slugs or out riding her Honda Rebel.
Laurent Nickel, Stewardship Technician
Laurent was born and raised in Northwest Portland. He attended Pacific Lutheran University on a music scholarship and graduated in 2008 with degrees in Environmental Studies and English. After working for several counties in Washington State doing water quality monitoring and invasive plant control, he began working for the Lake Oswego Corporation in 2011, where he is still employed full time. In 2019, the OLWC hired him as our Stewardship Technician to help with invasive plant removal. In his spare time, he's likely out in his boat salmon or steelhead fishing on local rivers, and as a lifelong musician, at night you might find him in one of Portland's jazz clubs playing his upright bass.