Oswego Lake Watershed Council
We want to thank you for continuing to be a part of our Oswego Lake Watershed Council community. 2022 was a year of reciprocity and renewal, and we wouldn't have achieved nearly as much without the active involvement of our community members.
Please help us prepare for the coming year by supporting OLWC with an end of year contribution. Our goal is to raise $15,000 by December 31st. Any size gift you're able to make will directly support our work stewarding healthy ecosystems, providing workforce development to Lake Oswego youth, enhancing our neighborhood urban forests, providing nature education opportunities to our community, and fostering a more welcoming, equitable, and inclusive organization.
Mountain Park HOA Land Resilience Project
This year we've been using grant support from Oregon Department of Forestry to fund a collaborative urban forestry project in the neighborhood of Mountain Park with a focus on reducing wildfire risk. Starting in November, ODF Fuels Reduction crews have been expanding on work accomplished this summer, working on common land in MP removing invasive understory and small diameter trees like invasive English hawthorn, English holly and sweet cherry. Opening up the landscape will reduce the risk of wildfire spreading and allow for more native regeneration which will diversify the MP plant community.
Urban Forest Committee Volunteer Opportunity!
Tired of the winter blues and dying to get out and help the LO urban forest? Get outdoors with the OLWC neighborhood urban forest committee at one of our volunteer work parties! 
We're doing invasive species removal work in the Glenmorrie neighborhood this month.
Saturday, January 14th 9am-11am
Saturday, Janurary 28th 9am-11am 
Email Mike Buck at m.bucks@comcast.net for details and site location. 
Village on the Lake 
Retrospective
Village on the Lake is a neighborhood nestled on Oswego Lake's Lily Bay and also home to a small natural common space some residences fondly call, "the green bowl." This is a special pocket of urban forest containing a collage of upland, riparian and wetland habitats. OLWC had the opportunity to conduct habitat enhancement work in this area from 2019 to 2021, and this summer, OLWC board member, Mike Buck took me on a walking tour and while crawling over bare escarpments once buried by thick mats of ivy, Mike and I talked about stewardship, chaos, and pockets of good work.

Read our Village on the Lake project site retrospective HERE!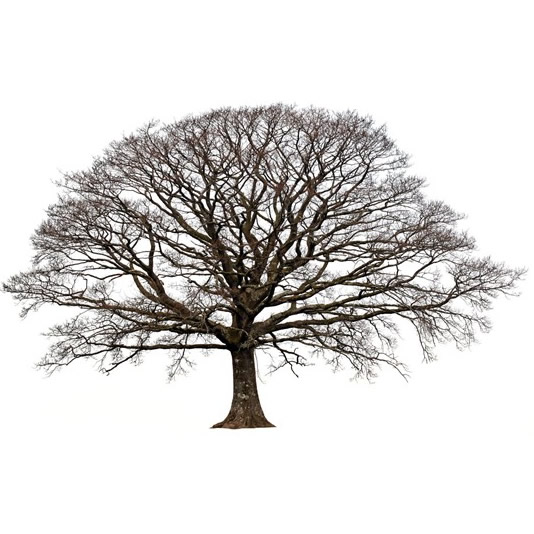 What do oaks mean to our community?
Oregon white oak restoration is 100% a community initiative, so we asked folks in the OLWC network to share personal stories about their favorite oak trees and ecological and cultural aspects about oaks they appreciate in general.
Click HERE to read the collection! 
English ivy (Hedera helix) may conjure up images of cozy, country cottages, but don't be deceived. This invasive weed can destroy buildings, poison pets, and topple trees.
The very characteristics that made it a popular ornamental plant – grows quickly, requires little maintenance, and provides a "no-mow," evergreen ground cover — are the things that have led to it being designated as a Class B noxious weed in Oregon. This means that it is a regulated weed of economic importance which is regionally abundant but may have limited distribution in some Oregon counties. It also means that the propagation, transport, and sale of this plant is prohibited by law.
Ivy is abundant in Clackamas County. You've probably seen it carpeting the ground in a natural area, possibly covering a wall, or climbing high up in a tree. Native to Europe and Asia, extending down into Northern Africa, English ivy was introduced to the United States in the 1700s as an ornamental plant. Like many landscaping plants, however, it quickly naturalized and spread aggressively into our residential and natural areas.
LEARN MORE…
Whether you're planting or planning, good things to know!
Click on the image above to find local sources of native plants, including local plant sales, as well as retail, wholesale and native plant seed suppliers.
For more resources including what plants to use for different conditions (sunny & dry, shady & wet, etc.), you may want to also look HERE.
LEARN MORE…
Oswego Lake Watershed Council's number one priority is the health of our community and volunteers. We appreciate all of you and want you to know that our staff is closely monitoring the spread of COVID-19 and taking appropriate measures to ensure that we are doing our part to promote wellness in the community.
LEARN MORE…
The murders of George Floyd and Breonna Taylor at the hands of the police have reinvigorated national conversations around racial justice, and police violence against Black people. We condemn this racial violence.
Environmental justice is inherently linked with social and racial justice. We cannot have a safe and healthy watershed unless we address the conditions that harm folks who live in our community. We envision a world where a black man can hike through our local parks and birdwatch without fear of surveillance or violence. Where everyone can breathe, and have access to clean air and clean water.
LEARN MORE…