Oswego Lake Watershed Council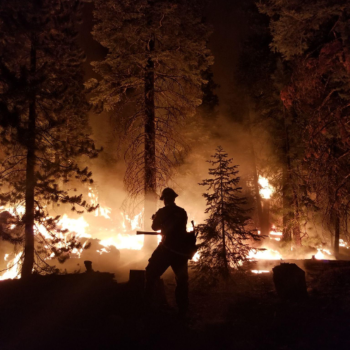 Wildfire Season 2022

We want residents of Lake Oswego to feel more at ease during wildfire season, even the milder seasons! Read about the fuel reduction work we've been conducting on common lands on our Land Resilience webpage. This page also offers many helpful resources for residents who want to foster fire-adapted landscapes on their own property! 
Check our our Land Resilience page HERE.
Click HERE to learn more and register!
Village on the Lake 
Retrospective
Village on the Lake is a neighborhood nestled on Oswego Lake's Lily Bay and also home to a small natural common space some residences fondly call, "the green bowl." This is a special pocket of urban forest containing a collage of upland, riparian and wetland habitats. OLWC had the opportunity to conduct habitat enhancement work in this area from 2019 to 2021, and this summer, OLWC board member, Mike Buck took me on a walking tour and while crawling over bare escarpments once buried by thick mats of ivy, Mike and I talked about stewardship, chaos, and pockets of good work.

Read our Village on the Lake project site retrospective HERE!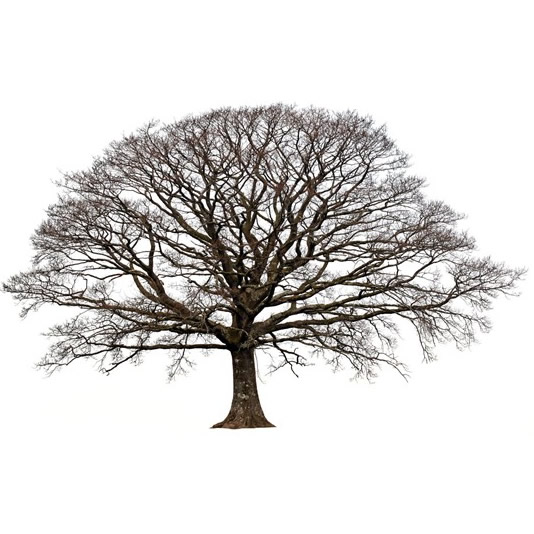 What do oaks mean to our community?
Oregon white oak restoration is 100% a community initiative, so we asked folks in the OLWC network to share personal stories about their favorite oak trees and ecological and cultural aspects about oaks they appreciate in general.
Click HERE to read the collection! 
During periods of sweltering weather when we just want to run to the nearest AC, window fan or basement, it can be easy to forget that trees are also a vital cooling component of urban infrastructure: stationary superheroes that provide shade and evapotranspiration to help lower temps in the areas around them.
Remember to give your trees some TLC during these dry, hot spells, especially younger trees! Last year we compiled some handy guidelines for tree care during heatwaves, which you can find HERE. 
Stay cool out there and check on your neighbors, human and nonhuman!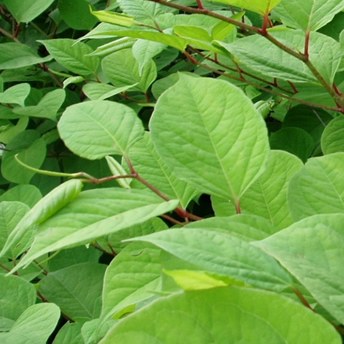 Japanese knotweed (Fallopia japonica) has been called a "nightmare" and a "botanical bully," and is one of the 100 worst global invaders. These characterizations give you a pretty good idea of just how unwelcome this invasive weed is in our community.
Don't let the heart-shaped leaves, bamboo-like stems, and pretty, small white flowers fool you! It is a menace with many infestations in Oregon, including much of Clackamas County.
LEARN MORE…
Whether you're planting or planning, good things to know!
Click on the image above to find local sources of native plants, including local plant sales, as well as retail, wholesale and native plant seed suppliers.
For more resources including what plants to use for different conditions (sunny & dry, shady & wet, etc.), you may want to also look HERE.
LEARN MORE…
Oswego Lake Watershed Council's number one priority is the health of our community and volunteers. We appreciate all of you and want you to know that our staff is closely monitoring the spread of COVID-19 and taking appropriate measures to ensure that we are doing our part to promote wellness in the community.
LEARN MORE…
The murders of George Floyd and Breonna Taylor at the hands of the police have reinvigorated national conversations around racial justice, and police violence against Black people. We condemn this racial violence.
Environmental justice is inherently linked with social and racial justice. We cannot have a safe and healthy watershed unless we address the conditions that harm folks who live in our community. We envision a world where a black man can hike through our local parks and birdwatch without fear of surveillance or violence. Where everyone can breathe, and have access to clean air and clean water.
LEARN MORE…