Oswego Lake Watershed Council
Sustaining Our Urban Forest:
Resilience, Responsibility and Reciprocity in a Changing Climate
Keynote Speaker: Dr. Christine Buhl, Entomologist,
Oregon Department of Forestry
Saturday October 30, 2021
10am to 12pm via Zoom
As stewards of our urban forests, you are invited to attend and participate in the third annual Lake Oswego Tree Summit, a free, community-led event to learn more about the trees in our community. Registration is required.
The Tree Summit will include discussions on climate threats to our urban forest and ways we can steward the urban forest from soil to canopy.
Join us in this interactive Tree Summit to find out how trees can be a significant part in addressing climate change, to enhance your arboreal knowledge and learn about science-based stewardship practices to promote the ecological health of our urban forest. The latest LiDAR scan of the city's tree canopy coverage will also be shared by the City of Lake Oswego.
The Tree Summit is sponsored by Oswego Lake Watershed Council and the Lake Oswego Sustainability Network. For more information please contact Allie Molen with the Oswego Lake Watershed Council allie@oswegowatershed.org.
About Our Keynote Speaker
Christine Buhl is a graduate of Oregon State University (B.S. Environmental Science, Entomology) and the University of Wisconsin-Madison (Ph.D. Entomology). She has a broad background in entomology spanning from work with public health vectors to tropical species conservation to insect chemical ecology from Hawaii to Lebanon.
She currently serves as the state Forest Entomologist with the Oregon Department of Forestry where she provides statewide technical assistance to public and private landowners and monitors forest health via aerial and ground surveys. She also serves as a board member for the Oregon Bee Project, wildfire investigator and tribal liaison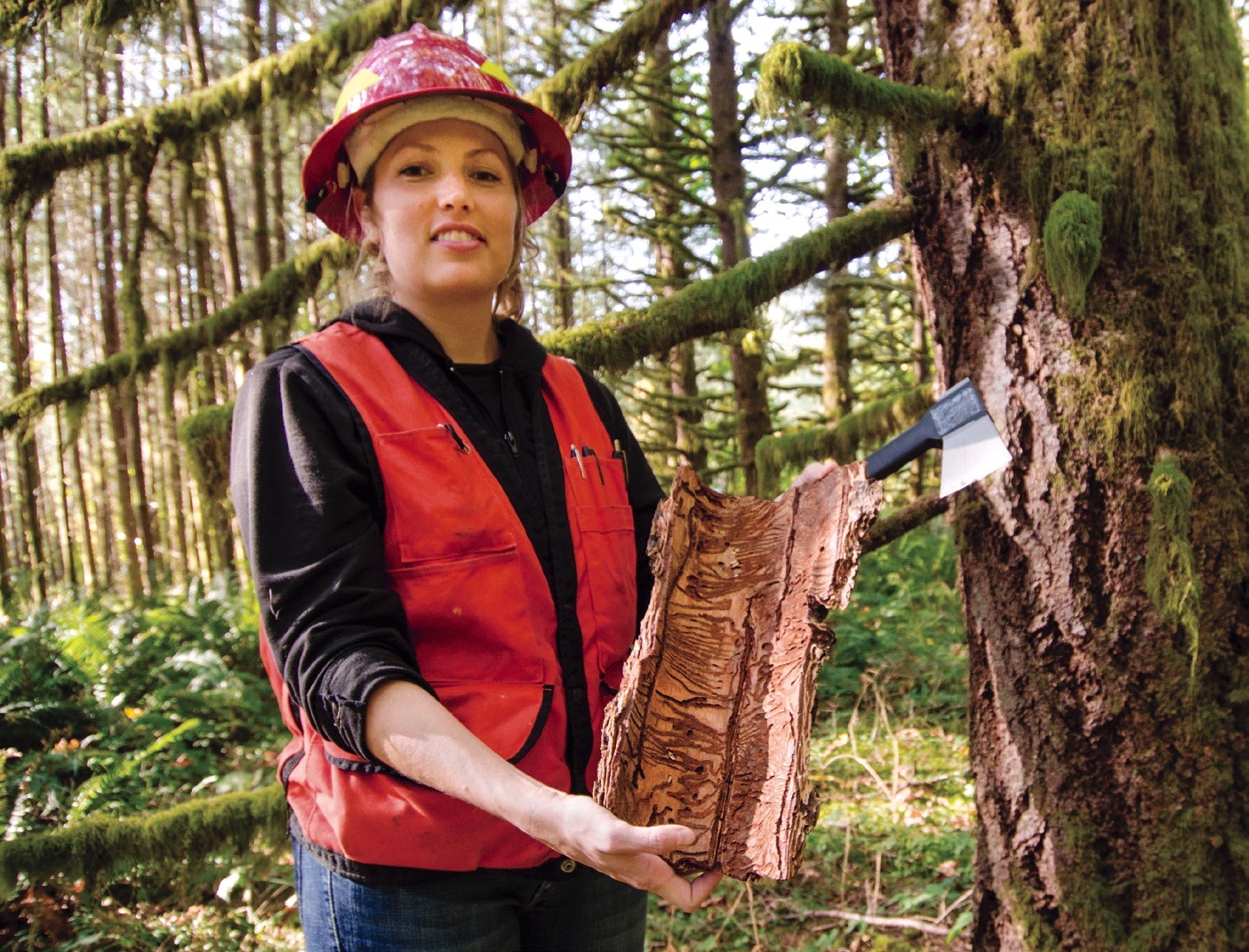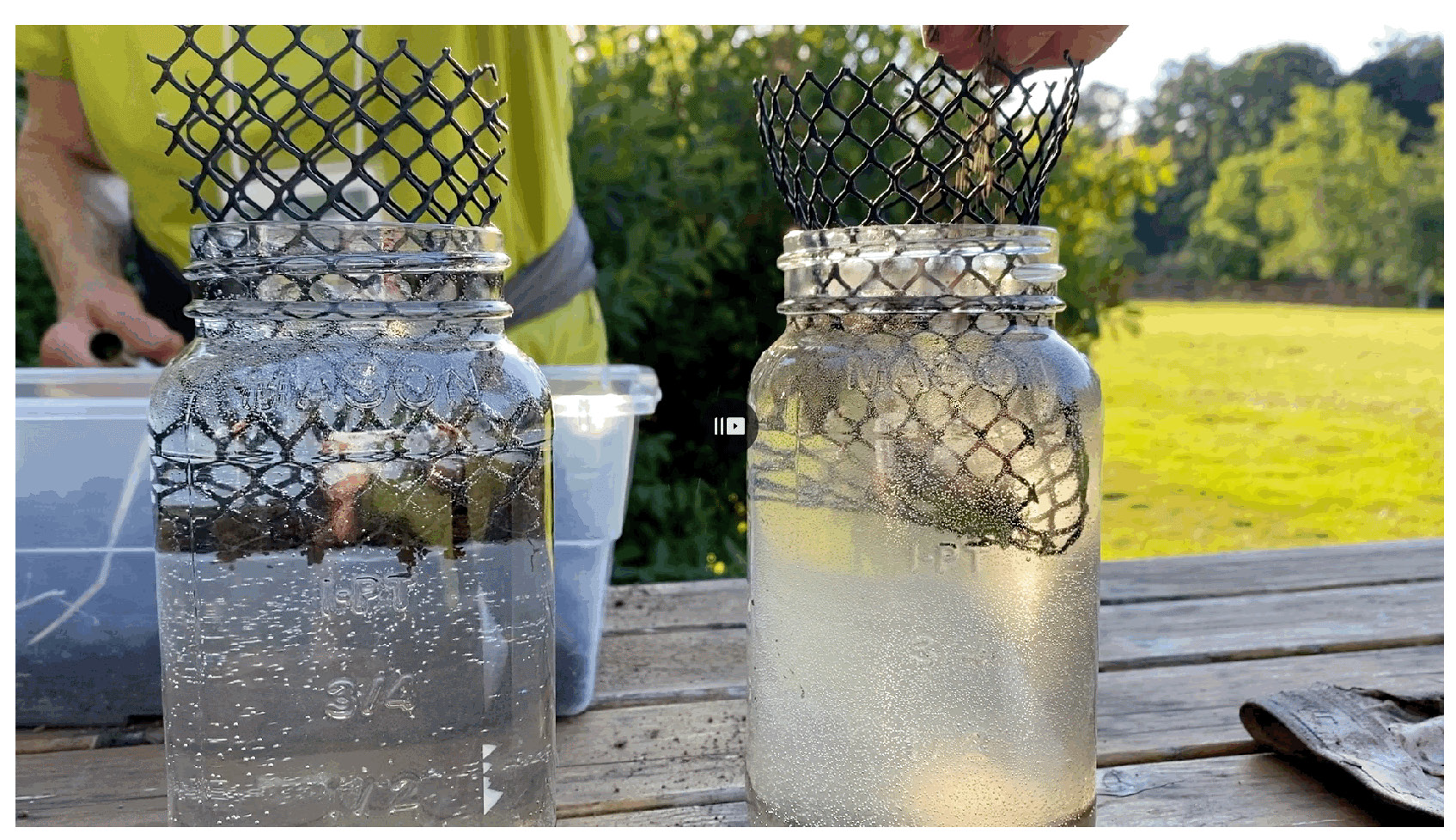 What makes up Healthy Soil?
50% Solids
- 45% Minerals – weathered rock (sand, silt, clay)
- 5% Organic matter and living organisms
50% Space for air and water.
The solids are glued together into clumps by excretions from soil organisms. These clumps are called soil aggregates. The aggregates make spaces or pores for water and air. These spaces also provide habitats for microorganisms that support decomposition and nutrient cycling.
LEARN MORE...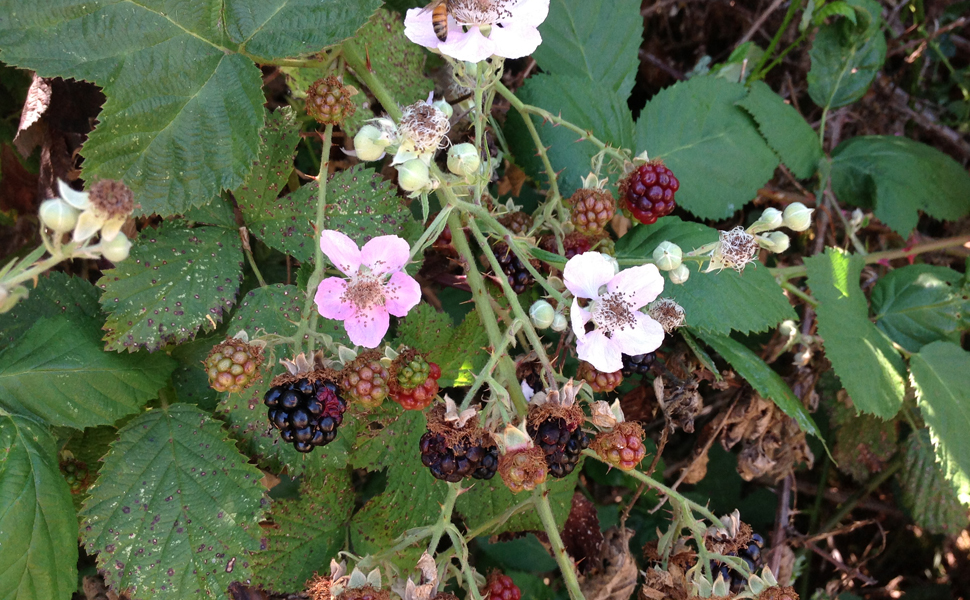 Autumn is an ideal time to manage Himalayan blackberry on your property.
Himalayan blackberry forms dense, nearly impenetrable thickets of brambles. In some instances, canes can reach densities of more than 500 canes per square yard. Canes typically last only three years before dying off, so dense thickets are often dominated by old canes.
LEARN MORE…
Oct, 13, 2021 @ 6:00 – 7:30 PM
"Discover ways to manage rainwater on spaces big and small! During this presentation, we'll discuss different rainwater management techniques including container gardens, cisterns, swales, and rain gardens." – Tualatin Valley Soil and Water Conservation District
LEARN MORE…
​
Fall planting season is here!
Click on the image above to find local sources of native plants, including local plant sales, as well as retail, wholesale and native plant seed suppliers.
For more resources including what plants to use for different conditions (sunny & dry, shady & wet, etc.), you may want to also look HERE.
LEARN MORE…
Oswego Lake Watershed Council's number one priority is the health of our community and volunteers. We appreciate all of you and want you to know that our staff is closely monitoring the spread of COVID-19 and taking appropriate measures to ensure that we are doing our part to promote wellness in the community.
LEARN MORE…
The murders of George Floyd and Breonna Taylor at the hands of the police have reinvigorated national conversations around racial justice, and police violence against Black people. We condemn this racial violence.
Environmental justice is inherently linked with social and racial justice. We cannot have a safe and healthy watershed unless we address the conditions that harm folks who live in our community. We envision a world where a black man can hike through our local parks and birdwatch without fear of surveillance or violence. Where everyone can breathe, and have access to clean air and clean water.
LEARN MORE…