2023 Lake Oswego Tree Summit
Our Urban Forest: Rooted in Stewardship
As stewards of our urban forest, you are invited to attend and participate in the fifth annual community Tree Summit. The LO Tree Summit is held annually as a forum for community members to gather together to increase their arboreal knowledge, discuss the importance of a healthy, interconnected urban ecological system, and share opportunities to maintain the health of the urban forest. 
This year, our keynote speaker is Scott Altenhoff, Urban and Community Forester with the Oregon Department of Forestry.
Scott will speak on the unique character of the Lake Oswego urban forest and its complex habitats, as well as the intrinsic relationship people have with the health of an urban ecosystem. Scott's presentation will be followed by a panel of residents who will share their experiences cultivating and participating in the Lake Oswego urban forest. If you have a desire to deepen your understanding of your natural surroundings and how you can help reduce the impacts of threats like climate change and habitat loss due to development, we encourage you to join us.
The Tree Summit is presented by the Oswego Lake Watershed Council in partnership with the Lake Oswego Sustainability Network. 
Learn more about our Keynote Speaker below!
Scott Altenhoff joined ODF in June 2022 to lead the Urban & Community Forestry Assistance Program. Previously, Scott had been working with the City of Eugene as a municipal arborist/urban forester for 17 years. Prior to that, he worked for 13 years as a commercial arborist and forestry contractor throughout the Pacific Northwest. In the late 2000s, Scott taught courses in Beginning and Advanced Arboriculture at Linn-Benton Community College. Scott has a longstanding passion for helping people to better understand and appreciate trees and forests, especially when it involves climbing trees and helping folks to experience the magic of the forest canopy. While working at the City of Eugene, Scott was heavily involved in strategic planning, capacity building, community outreach and engagement, and process improvement that centered on equity, sustainability, and resilience.  
Scott is excited to join the ODF U&CF Program and apply his skills/knowledge to help expand upon all the great work that has been accomplished by ODF U&CF Program staff over the last three decades.  Some specific areas that he hopes to focus on include strengthening the statewide urban forestry network and workforce, promoting climate-smart urban forest management, and advancing community resilience and well-being through green infrastructure.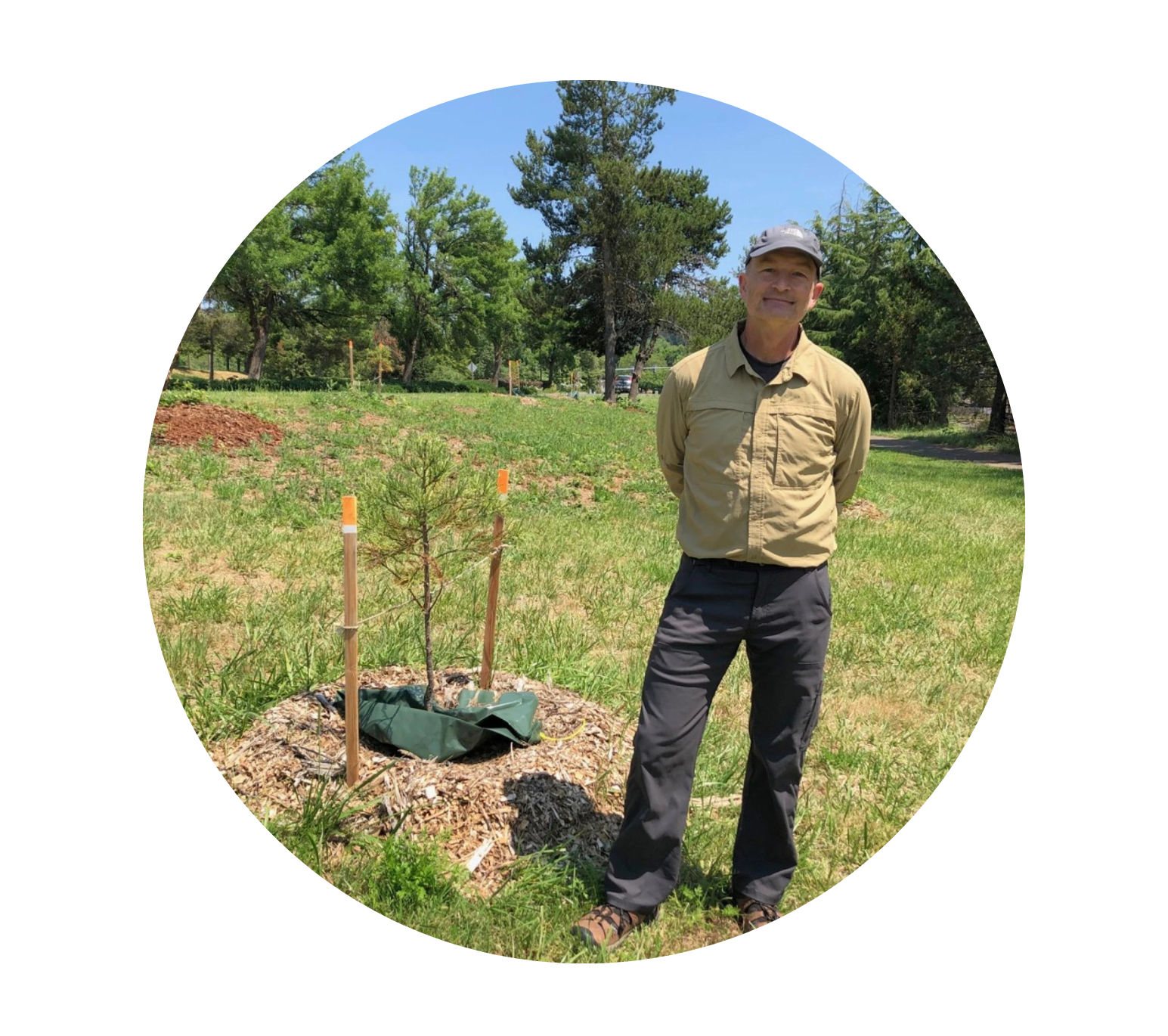 To help support these free community education events, you can make a one-time donation to Oswego Lake Watershed Council.
You can donate quickly and safely online through PayPal by clicking the button below:
Photos from last year's Tree Summit!
Copyright 2023 Oswego Lake Watershed Council