What do oaks mean to our community?
"Thrones have crumbled and new empires arisen; great ideas have been born and great pictures painted, and the world revolutionized by science and invention, and still no man can say how many centuries this Oak will endure or what nations and creeds it may outlive."
—Donald Culross Peattie, A Natural History of Trees of Eastern and Central North America, 1977.
"He has no idea. The thing that comes for him is a genus more than six hundred species strong. Familiar, protean, setting up camp from the tropics all the way up through the temperate north: the generalist emblem of all trees. Thick, clotted, craggy, but solid on the earth, and covered in other living things. Three hundred years growing, three hundred years holding, three hundred years dying. Oak."
—Richard Powers, The Overstory
Community Reflections on Oregon white oaks
If you have an Oregon white oak (Quercus garryana) tree on your property, give it some gratitude! They are part of a declining habitat type. White oak savannas and scattered woodlands once dominated the Willamette Valley and were managed by the indigenous groups who lived there.
Oregon white oak restoration is 100% a community initiative so we asked folks in our network to share personal stories about their favorite oak trees and ecological and cultural aspects of oaks they appreciate!

This collection of quotes is a living document, so if you have stories around oaks of your own you'd like to share with us, please reach out to Allie at allie@oswegowatershed.org. 
Learn more about OLWC's work in Oregon white oak enhancement in Lake Oswego.
Oregon White Oaks are such a beautiful, stately and grand specimen of trees. Their acorns are a bounty for many creatures, including people, squirrels, and birds. A particularly charming species in my opinion are the Acorn Woodpeckers whose colonies can be found in many stands of oaks throughout the Willamette Valley.  The woodpeckers harvest the acorns and store them in granaries. In Clark Park in Molalla there is a colony of Acorn Woodpeckers that have taken up residence. Here is a photo of a woodpecker using one of the oaks in the park as a granary. Their clown-like faces with bright red caps and loud "waka-waka" calls let one know that these woods are alive and prosperous. –
—Mary Ratcliff, OLWC Board Member, LOSN
"Oregon White Oaks are the backbone of the Willamette Valley. Their elegant structure and form are a pillar of the landscape. Oak savannah, prairie, and woodlands remind us that our local ecosystems have been cultivated by indigenous people since time immemorial. As a child, I remember hiking under the massive, scattered oaks at my grandparents' farm and marveling at oak galls and wildflowers in the shade of these megaflora. In my restoration ecology work, I have learned to appreciate the immense value of Quercus garryana as a keystone species. Thousands of species of plants, animals, fungi, and microbes rely on these trees in some way, so actions that conserve and enhance oak habitat also support balanced systems, healthy soils, clean water, and biodiversity. I believe Oregon White Oak is Oregon's most culturally significant tree, as it supports the production of countless first foods, provides medicine for the body and soul, and serves as a beacon for resilience as we cope with climate change and environmental injustice."
—Jack Halsey, OLWC Executive Director 
"I appreciate the cultural legacy of Oregon white oaks that has tied indigenous people to the land of our region for thousands of years, and appreciate the Traditional Ecological and Cultural Knowledge (TECK) we can learn from this relationship. I also appreciate oaks for the amazing biodiversity their habitat supports: over 200 species of wildlife and 350 species of plants thrive in oak woodlands and oak prairie in our region! And growing up in the Willamette Valley, I appreciate the way oak trees always remind me of home."
—Kirsten Wright, OLWC Project Manager
"I love the continuity of oak trees. I recently read a short story by author Ursula Le Guin told from the perspective of an Oregon white oak. I loved how her writing broke down the notion that non-human lives are merely objects and commodities. Before working in restoration, it wasn't often I was privy to being moved by an imagined viewpoints of trees, complete with their own innate characteristics, interpretations and behaviors… but it's happening more and more often. I think Oregon white oaks especially are a keystones species not just in the ecological sense, but also in the way we share stories and histories. If we continue to learn from the knowledge and stories of indigenous peoples and the ways in which they've cared for the land Oregon white oaks thrive on, I can see the species withstanding future climate conditions and strengthening associated understory species and wildlife in the process."
—Allie Molen, OLWC Education & Outreach Specialist 
"I'm reading a book that correlates the growth of oaks to the growth of civilization in terms of architecture, ship building, tannins, wine making and other examples of how oaks were utilized. Irish and British original peoples revered oaks so much that when Christians came as missionaries they combined oaks with they're own sacred sites. I think it's interesting that for the most part we have only one oak in our state of Oregon. I've had five sprout up on commercial property and one come up in a large flower pot which I'll transplant.
You can also make black ink from oak galls."
—Mike Buck, OLWC Board Secretary  
"We have an oak next door that was once revered by the previous home owner and when she died, the developer who bought the property built two homes around the oak, disconnecting the architecture away from the drip line. Gorgeous oak; you can see it from miles around."
—Mark Puhlman, OLWC Urban Forest Committee Member
"When we lived in Palisades we home with an oak in the front and the birds and critters just loved it as a source of food and shelter. I also love quarter sawn oak antique (not new) furniture. I also visited my daughter in Missouri and looked at the old 400 year old Burr oak near Columbia that was hit by lightning a couple of years of ago that healed and is still flourishing. They are an amazing resilient species. My daughter was Stockholm, Sweden and recently they pulled a solid oak warship that sunk in an area where fresh water and salt water were mixing and it's incredible how intact it was."
—Sharon Gustafson OLWC Urban Forest Committee Member
"Neighbors coming together for the trees!
Several years ago a house was torn down on the top of the ridge above Iron Mountain Park. One of the previous owners of the house that had been torn down had made a special request of our Uplands Neighborhood Association to protect the enormous Oregon White Oak that was on the property. The new owners asked the city for a permit to remove this very tree that was on the edge of the escarpment. The tree was several hundred years old and could be seen from Iron Mountain Boulevard, from the Hunt Club, from the Summit neighborhood, and from the houses along Oswego Lake. When we received the notice of the permit we contacted Friends of Springbrook Park, the Lake Grove Neighborhood Association, the Oswego Lake Watershed Council, and the Friends of Iron Mountain Park. Each of the organizations wrote letters to the City requesting that the permit to remove the tree be denied. Each organization mentioned different reasons to save the tree. Historic value, scenic value, the trees genomic value, and carbon sequestration were all mentioned. The letters were a success, the permit was denied, and the tree was saved. You can still see this tree if you look up from Iron Mountain Boulevard to the ridge above Iron Mountain Park."
—Tom Bland, OLWC Board Treasurer 
"This is not only a signature Oregon tree but also is a tree that is woven through our Oregon history and heritage. For me it is especially meaningful because it is not an exploited tree like the firs, pines, spruces and cedars that get so much attention in our telling of history centered on Europeans.
When we moved to our current home (2002) all of the large trees on the lot were non-native – hawthorn, arbor vitae, sweet cherry and holly. We made a decision to change that by salvaging two small oaks that were on the property and planting three more. Twenty years later they are our signature trees. Two of them are now at least thirty feet high and the other three are between 10 and 15 feet. We are on the way to an oak savannah."
—Dwight Sangrey, OLWC Board Member
"In the autumn when I walk through the oak woodland, I hear steady dropping of acorns, sounding like the patter of an early rain. By Halloween the oak trees have lost their leaves and the branches are bare and crooked, giving the woods a haunted feel."
—Tom Berridge, OLWC Board Member, Westlake HOA
"There was a grand, old oak in front of the Lake Oswego High School and that got TP'd every year by the seniors as a yearly tradition.. Right before school started all of the seniors would create TP cannons and other creative ways to completely cover the oak in toilet paper. One season the rival high school girdled it and despite an arborist miraculously saving it, when they remodeled the high school they cut the tree down.
—Stephanie Wagner, OLWC Board Chair
"When I think of an oak I think of strength and resilience. They used to make ships from oak that could deflect cannonballs."
—Betsy Wosko, Member of OLWC Urban Forest Committee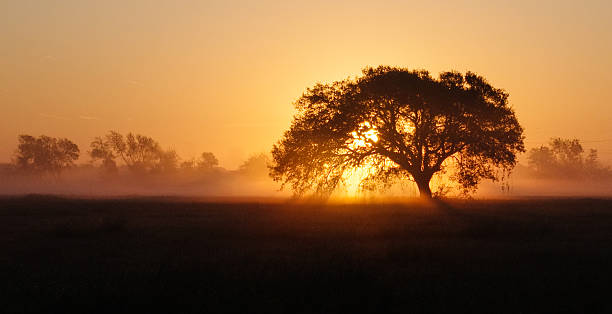 "This year I learned to ID the Garry oak and now I see them everywhere— it's such a blessing. I spent 54 years in the California Bay Area and as time goes on there are fewer and fewer things I miss about California, but one thing is the valley and live oak silhouettes on the golden hillsides.
—Monica Delzeit, OLWC Urban Forest Committee Member