How to Support Healthy Soil in Your Own Backyard!
Five Principles of Healthy Soil:
Maximize Living Roots – soil should have plants covering the surface. Add cover crops or ground covers to your garden. 
 Minimize Disturbance – tilling breaks up the soil microorganism community, particularly the network of mycorrhizal fungi. Leave soil undisturbed and let the herd of soil organisms do their work. 
 Maximize Soil Cover – No bare soil! Ideally soil should be covered with living plants but adding a cover of compost, straw, or wood chips is second best. This prevents wind and water erosion as well as food for the soil organisms. 
 Maximize Diversity – Mix things up and allow different types of plants to grow together. 
 Eliminate (or greatly reduce) Pesticides and Artificial Fertilizers – Pesticides and artificial fertilizers kill soil organisms. Trust nature and eliminate the use of chemicals.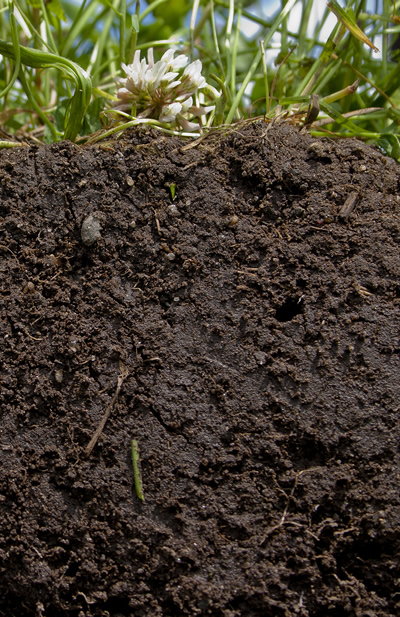 David R. Montgomery, a leading expert, author, and researcher on soil health, spoke about the revolution in soil management and its connection to our food.
Did you miss David's excellent on-line presentation on April 14?
No worries – we saved it for you right here!