OLWC is made up of numerous board subcommittees that meet regularly to discuss different aspects of stewardship, equity & inclusion, environmental education & outreach and more.
Oswego Lake Watershed Council staff & board values and incorporates input from our community. These committees typically meet monthly on Zoom and are open to all. If you're interested in attending a meeting, please reach out to the contact listed in each committee description for a Zoom link!
New! Development Committee
We are looking for individuals who'd like to work with staff to explore new opportunities to support the work we do in the watershed.
This committee would meet on a casual basis to discuss grassroots funding opportunities, help staff develop relationships with Lake Oswego businesses, foundations and HOA's, build a private donor base, hold seasonal donor campaigns and form a monthly giving program. This committee is open to all and does not require any prior sales, marketing or nonprofit experience, just enthusiasm for community relationship building and commitment to OLWC's mission and values.
If this sounds compelling to you, please read the full development committee description below and reach out to Allie at allie@oswegowatershed.org!

Stewardship Committee
This group meets every fourth Thursday, 9am-10:30am via Zoom. The OLWC Stewardship Committee is composed of OLWC Stewardship Coordinators who collaborate on ongoing habitat restoration projects.
Contact: Tom Berridge at twberridge@gmail.com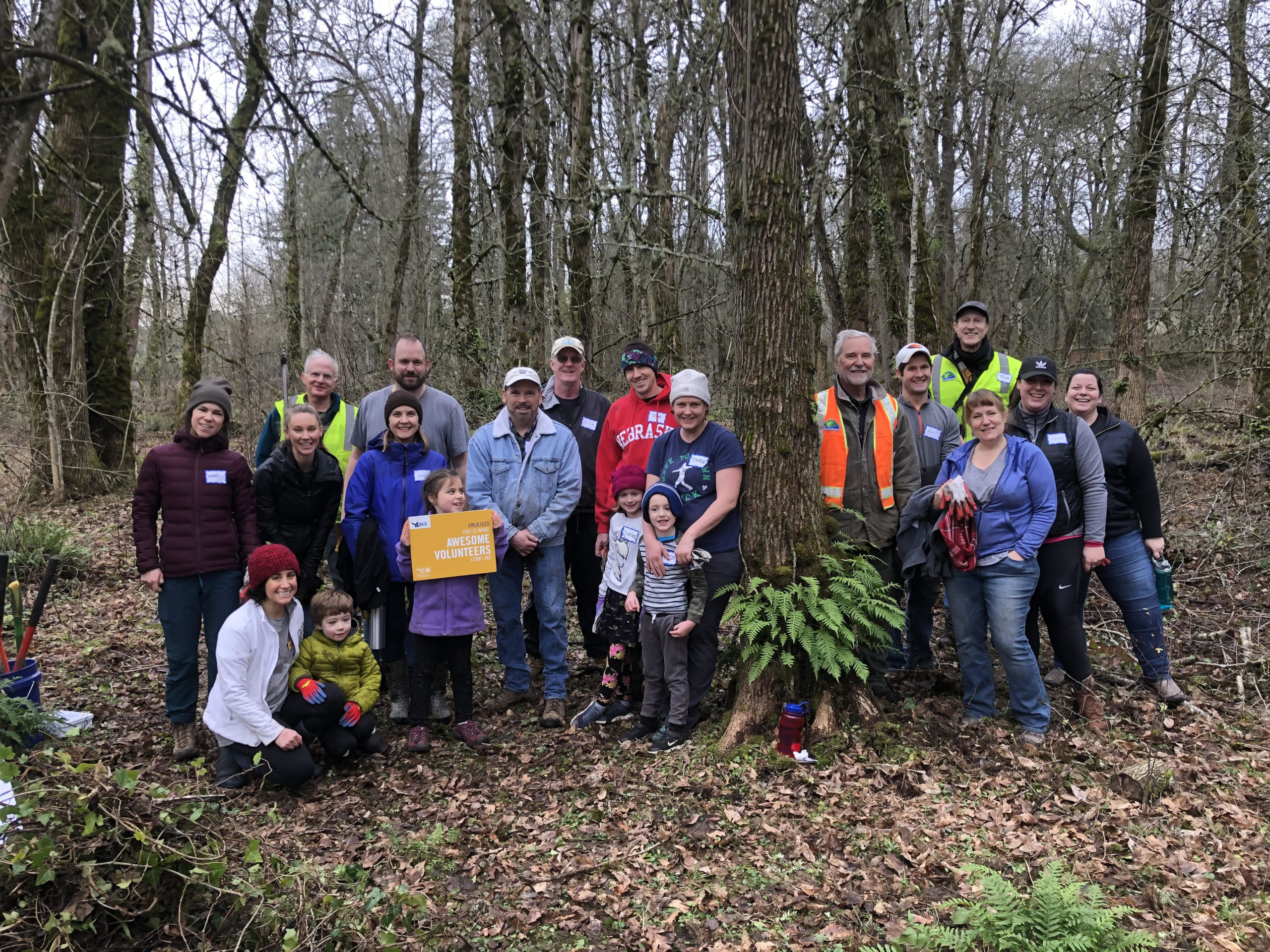 Education & Outreach Committee
This group meets every third Tuesday from 4pm-5:30pm via Zoom to discuss ways to connect with the community over watershed health. We develop outreach initiatives, plan events and fun, immersive education opportunities and ways to support LOSD Green Teams and other sustainability oriented programs at schools.
Contact Allie – allie@oswegowatershed.org to learn more
Equity Action Team
The Equity Action Team is a Board committee composed of OLWC staff, Board members, and community partners. This group meets monthly every first Thursday from 12pm to 1:30pm via Zoom to address equity, diversity, and inclusion in our work and create actions to better represent the diverse voices of our community. 
Contact Jack at jack@oswegowatershed.org to learn more
Urban Forest Committees
Representatives from Lake Oswego neighborhoods and OLWC meet every first Friday, 3pm-4:30pm via Zoom to discuss natural resource protection on the local neighborhood level.
This committee is for any resident of Lake Oswego who is passionate about learning about and protecting their urban forest! We discuss natural resource goals, community engagement, education & outreach and plan the formation of individual neighborhood urban forest communities.
Contact Allie – allie@oswegowatershed.org to learn more.